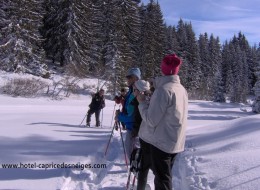 Stroll in rackets(snowshoes) with snow
Alpes Montgolfiere 
The chain of Alps Mountains seen from the sky while a hot air balloon ride. An amazing trip in heart of Savoy.


Fly securely in this magic place with our professional pilot team who will show you the highest European summits.
Anyone can fly in a hot air balloon, from 8 to 108 years old. A hot air balloon flight is an original and extra ordinary idea for a present. Offering a balloon wander over the Alps will enjoy your friends and familly. Really calm and gentle discovery of alpine chain, no vertigo, and amazing views for excitement guarantied!!!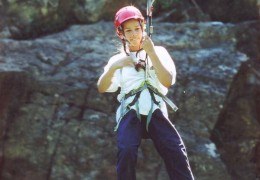 Escaladventure® of The Nant Rouge
Contact : 06.11.27.76.72.
Olympic Scandinavian Domain

The Nordic ski area in Les Saisies boasts a world wide reputation. In 1992, the resort hosted all the Nordic events, both cross-country and Biathlon, during the Albertville Winter Olympic Games.
The 120 kilometres of Nordic trails are amongst some of the highest in Europe. The high altitude and micro climate from which Les Saisies benefits, ensure great snow records from mid December (sometimes November) until late April